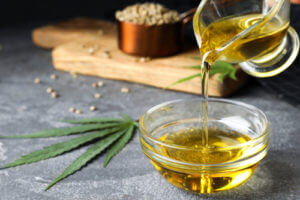 CBD topicals made it easy to get CBD benefits just by applying them to your skin. You don't have to consume CBD internally anymore for getting the different benefits provided by this hemp-derived compound. Hence, they became a great relief for people who do not like to take CBD internally.
There are a lot of CBD topicals available in the market including CBD balms, creams, lotions, sprays, etc. One of the most used CBD topicals is CBD balms, as they are more convenient and easy to use. They also provide fast results, hence, favored by a large number of people over other CBD topicals.
CBD Balms
CBD balms are a kind of topicals that are widely used by a lot of people. They will be infused with CBD along with other ingredients for healing and soothing the skin. Balms are also helpful to keep your skin healthy, as they will nourish and moisturize the skin. Usually, CBD balms will have other natural ingredients that are beneficial for skin health.
How Does it Work?
When applied to the skin, the essential components in CBD balms will penetrate through your skin. They will act with the local receptors for providing the desired effects. You can apply the balm to specific areas of your body as per your need. They provide localized results by interacting with the local receptors situated around the area where you apply them.
However, you will have to apply a generous amount of balm to your skin for allowing it to penetrate the skin. Otherwise, it may not be able to break the dermal barrier to reach the desired areas.
Benefits of CBD Balm
CBD is famous for its anti-inflammatory properties. It is also a great antioxidant that can keep your skin healthy. CBD is also known for its ability to prevent dryness of the skin and it can also nourish the skin. Best CBD balms have the capacity to accelerate the healing process, thereby reducing the time that is needed for a wound to heal. It can also be helpful in treating different skin conditions and diseases.
CDB Balm for Pain
The ability of CBD for relieving pain is well established. Therefore, when a CBD balm is applied to a particular area, it can act with the local CB2 receptors located there for relieving pain in that area.
CBD Balm for Psoriasis
Psoriasis will cause the appearance of patches of abnormal skin. When CBD topicals like balms are applied to this area, they will reduce the symptoms of psoriasis by controlling the inflammation and slowing down the abnormal growth of skin cells.