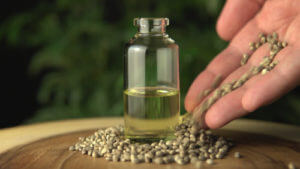 CBD has been trending in the market for the past few years. It is so popular in the market because of its medicinal qualities. Presently CBD is used for the preparation of several medicines including medicines for epilepsy, anxiety, depression, etc. After the discovery of the effectiveness of topical CBD application, several CBD creams and lotions have been emerging in the market.
It is evident that CBD not only has an anti-inflammatory property but also a neuroprotective property, which makes it an ideal element for the preparation of pain relief medicines. There are several CBD pain relief medicines available in the market and the best among them is CBD salves. Before knowing more about how CBD can help in reducing pain, it is necessary to understand the causes of pain.
What Causes Pain?
There are mainly two reasons for pain. Normally pain is caused due to inflammation of muscles or due to inflammation in joints of the skeletal system. Even though it feels normal, inflammation can lead to chronic pain in a person. Several diseases like arthritis are caused due to inflammation. Another major reason for pain is a neurological disorder and most of the chronic pains are due to this reason. Nervous damage can cause sharp and intense pain in a person which can be unbearable for human beings. Some of the problems that can create enormous pain due to nerve issues are sciatica, sclerosis, etc.
How Do Salves Reduce Pain?
CBD is an excellent anti-inflammatory medicine and it has the ability to repair the nervous system of a human body, and the manufacturers utilize these properties of CBD topical to alleviate pain. CBD Salve is an effective tool to reduce and suppress pain because it allows a person to apply CBD directly to the affected area which can offer an immediate effect than consuming the same orally. Topical application will also enable the CBD to enter the endocannabinoid system and also the bloodstream to repair the nervous system of the consumer.
Salves are available with different compositions and also with different concentration levels of CBD which makes it difficult to prescribe a standard frequency of its usage. Since salves are only used for topical applications, there is no risk of overdosing the same as CBD consumables. Thus, in most cases, people use CBD salves 2-3 times a day but in some cases, it is used more frequently to get relief from pain.