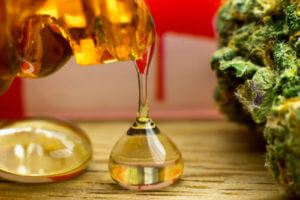 CBD topical products are very popular for the therapeutic benefits it offers to our skin. The presence of cannabidiol, or commonly known as CBD, makes it a good option for the treatment of various skin problems like acne, psoriasis, eczema, wrinkles, etc. There are different types of CBD topical products available in the market. They are:
CBD Creams
CBD lotions
CBD Soap
CBD Shampoo
Among these topical products, CBD soaps are the most popular. They are topical CBD products infused with CBD and promote healthy skin. CBD soaps are very popular because it is an easy and convenient way to incorporate CBD into your body. They are very effective and safer than regular soaps because CBD soaps do not contain any industrial chemicals that may damage the skin.
Benefits Of CBD Soap
CBD soaps contain a lot of essential fatty acids derived from the seeds of the hemp plant that have many skin-soothing effects. The following are some of the potential benefits of CBD soaps.
Skin Moisturizing
CBD soaps are infused with CBD oil that has many health benefits. The CBD oil contains essential fatty acids like Omega 3, Omega 6, and Omega 9, which have excellent dermatological benefits. These fatty acids will coat the skin and keep it smooth and soft. CBD soaps do not provide unnecessary antibiotic effects that may result in the development of antibiotic resistance.
Remove Acne
Acne is a common skin condition that mostly affects adolescents. There are different types of acne like blackhead, whitehead, papules, pustules, and nodular. The anti-inflammatory property of CBD will help to reduce inflammations and prevent the formation of acne. CBD oil also contains linoleic acid that can regulate the production of sebum from the sebaceous gland. The excessive secretion of sebum will result in the formation of acne on the skin surface
Helps In Anti-Aging
The hemp oil present in the CBD soaps has a dramatic impact on slowing down the aging of the skin by interacting with the endocannabinoid system. This interaction will help to reduce the wrinkles and allow the user to maintain youthful and radiant skin. CBD soaps are also a cost-efficient way of reducing wrinkles.
Helps In Relieving Pain
The excellent analgesic properties of CBD oil will help in reducing different types of pain that affect the human body. When you apply it to the skin using CBD soap, CBD oil will enter into the skin and helps in alleviating the pain. CBD soaps are very effective in managing musculoskeletal pains and other inflammatory pains.