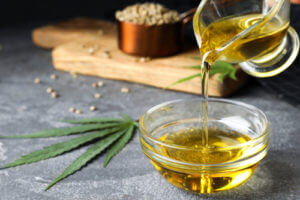 CBD is available in a lot of different forms today. Each type of CBD product offers the health benefits of CBD but the effects will be experienced differently. Millions of people around the world are reaping the health benefits of CBD. Cannabidiol, one of the 113 known cannabinoids in the cannabis plant, possesses a lot of therapeutic benefits.
CBD oil and CBD cream are two of the most common forms of CBD available today. In this article, we will take a look at which of these two offers better relief from pain.
CBD For Pain
Out of all the health benefits CBD provides, the most common one is pain relief. CBD helps to manage several types of pains that affect the human body. Several studies have proven that CBD has the ability to reduce inflammation and alleviate pain caused by many inflammatory diseases, including arthritis. Many people are using CBD products to get relief from chronic headaches also. Recently, CBD is being used as a complementary treatment for cancer. CBD is used to alleviate the side effects of chemotherapy, such as nausea, vomiting, loss of appetite, and pain.
CBD Oil For Pain
CBD in the oil form is considered the most potent form than most of the other CBD products. CBD oil is usually taken orally or by mixing with your food and drinks. When you take CBD oil directly using a dropper, the CBD will be absorbed into the bloodstream through the mucous membrane.
When CBD oil is taken directly, the effects of CBD will be experienced quickly and throughout the body. Therefore, you will get relief from pain almost immediately and the pain-relief is not restricted to a single body part.
CBD Cream For Pain
CBD cream is one of the most common topical CBD products that is used for alleviating pain. One of the main advantages of CBD cream over CBD oil is that it helps to give localized pain relief. CBD cream can be applied directly to the affected region and it will be absorbed into the skin, giving relief from the pain.
CBD cream is widely used for treating arthritis pain. Arthritis affects your joints and causes inflammation in the joints, which leads to severe pain in those regions. Since CBD cream allows a more targeted pain relief, many people prefer to use CBD cream over oil. However, both CBD oil and CBD cream are effective in providing relief from pain.