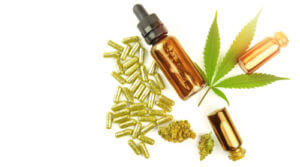 CBD is being widely used these days for alleviating several health disorders that affect our bodies. It is one of the active cannabinoid compounds present in the cannabis plant. Millions of people around the world are currently using CBD for their health problems. There are several ways to use CBD, and CBD patches are one among them.
CBD patches or transdermal CBD patches are a new type of topical CBD product that helps in alleviating pain and some other health problems. It is becoming very popular among CBD users as it is one of the easiest and discreet ways of using CBD.
In this article, we will take a look at how CBD patches will help in alleviating pain.
Working Of CBD Patches
CBD patches contain CBD and several other ingredients. These patches will deliver CBD directly into the bloodstream, unlike other topical CBD products. Taking CBD this way will ensure that its effects are experienced throughout the day. Taking CBD orally will take some time to kick in because it needs to pass through your system first before entering the bloodstream.
When you apply a CBD patch on your skin, the CBD will be absorbed into the area around the skin and work its way towards the bloodstream immediately. The main benefit of using CBD patches is that you only have to use them once a day and you will get the benefit of CBD throughout the day. Since the CBD passes through the skin, it takes time to reach your bloodstream.
CBD Patches For Pain
There are several studies that show CBD is a very effective natural remedy for alleviating different forms of pain that affect your body. Even though most of these studies were conducted on animals, scientists believe that CBD can also effectively replicate those effects on humans.
According to studies, CBD can help in alleviating pain in two different ways. The first way is through the interaction of CBD with the endocannabinoid system. This interaction will help in blocking some of the pain receptors in the brain and gives your relief from pain.
The next way is with the help of CBD's anti-inflammatory properties. Inflammation is one of the main causes of joint pain in arthritis patients. CBD can easily reduce inflammation in the joints and this will help in reducing joint pain effectively.
With the transdermal delivery system, CBD can reach the bloodstream and help in reducing localized pain, nerve pain, and inflammation.