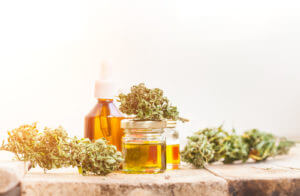 Due to the popularity of CBD products, users are blessed with a wide variety of choices and it all depends on the strength of the product. The different kinds of products are oils, capsules, tinctures, soaps, shampoos, creams, etc. Among these CBD skincare products are the rage due to its potential use as an anti-aging ingredient in products. This is because of the high amounts of antioxidants contained in it along with it being a good moisturizer. Here we will discuss the CBD product, CBD cream and read ahead to know more.
What Is CBD Cream?
CBD cream is a type of CBD topical cannabidiol product that can be applied directly to the skin and it is very effective. This is because CBD imparts its effect by interacting with the CB2 receptors of the endocannabinoid system and the skin being the largest organ has many of them.
Benefits
They can be applied to the skin directly and available for different purposes. For example, it is good for athletes to treat sore muscles because of the anti-inflammatory and analgesic properties of cannabidiol. They can either have a cooling or warming sensation and when you rub warming products increase blood flow to swelling areas reducing it. Besides these creams will have additional ingredients such as menthol for cooling and capsaicin for the warming effect. Moreover, these creams have essential oils that give its moisturizing effect by helping the skin to retain moisture. They will also have additional ingredients such as scents to give it a pleasant smell on usage.
Dosage
The effects of CBD cream are localized and applying a small quantity can give you long-lasting relief. They are useful to use in areas such as knees, elbows, joints, heels, and soles of feet, face, shoulder, and neck. The dosage is more precise for CBD relief creams and they are available in dispensers or pumps delivering a precise amount. You apply this to the area where there is a problem and will have to wait for an hour to feel the effects of pain relief. Just like any other pain relief creams labels ask you to apply every 3 or 4 hours. It must be kept in mind that you will be surprised at the amount of CBD that can provide a good result.
Which Lotion Is Good?
The type of lotion that is suitable for you is dependent on personal preference and depends on what you want from using it. Some people need pain relief, while others need it for skincare or as part of their beauty regimen.
Considering the many therapeutic and medical benefits of cannabidiol CBD products it would be worth trying CBD creams.