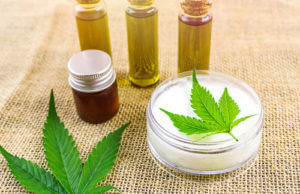 There is a wide range of CBD-infused beverages that can be useful for you to derive the benefits of CBD easily. You may get different CBD drinks like soda, soft drinks, CBD water, etc. directly from the market or choose to prepare some drinks on your own. Some of the best CBD drinks you can prepare are CBD coffee, CBD cocktails, CBD tea, etc. You can mix CBD oil, isolates, or tinctures with your favorite drinks to easily derive the benefits offered by this compound.
CBD beverages can offer a wide range of advantages and the benefits of CBD beverages can vary much based on the ingredients present in them. Therefore, we list the pros and cons associated with some of the commonly used CBD beverages:
CBD Coffee
Coffee is a great companion for CBD. It can help to mask the earthy taste commonly associated with CBD oil. This drink can be a great aid for you if you are using CBD for anxiety and stress.
Pros: CBD can help to eliminate some of the adverse effects created by caffeine present in the coffee. Even though this compound is found to be useful for boosting alertness, concentration, and focus in people, it is also found to create jittery effects in some situations. Also, a lot of people report difficulty sleeping after taking coffee. But when CBD is mixed with coffee, it can eliminate the negative effects caused by coffee thereby helping people to derive better benefits from this drink.
CBD coffee is found to offer a relaxing effect thereby helping to deal with anxiety and stress.
Cons: When mixed with coffee, some of the properties of CBD are found to vanish. Hence, you might not be able to get all the benefits provided by CBD if you add it to coffee.
CBD Water
CBD water comes with nano CBD particles that can be easily infused into the water. These particles facilitate better absorption of CBD.
Pros: Provides great bioavailability because of the presence of nano CBD particles. Discreet and easy way to take this compound.
Cons: The concentration of CBD will be low and the price can be high when compared to many other CBD products.
CBD Cocktail/Alcohol
A lot of people now mix CBD with alcoholic beverages to avoid the negative effects created by them.
Pros: Might help to lower the side effects caused by alcohol. CBD can be helpful to treat alcohol addiction in people.
Cons: Some studies indicate that CBD might enhance the effects caused by alcohol thereby leading to unwanted effects.
Consider these pros and cons when choosing a CBD-infused drink for you to find the best option.