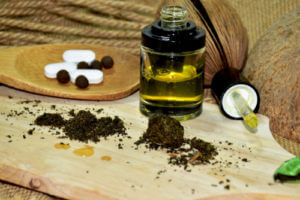 Recently conducted studies show that CBD topical creams may help with reducing the symptoms of eczema like itchy and dry skin. This is due to the positive effect of this cannabinoid on the endocannabinoid system (ECS). Also, the discovery of its potential medical applications led to its legalization at the federal level with the US Farm Act of 2018. Read on to know whether CBD cream works for eczema.
CBD And Eczema
Eczema, also known as atopic dermatitis, is a skin issue that affects both children and adults. Some of its symptoms are dry, itchy, flaky, and painful skin. Usually, pharmaceutical steroid creams or oral antihistamines are used for treating these symptoms, but they cannot cure the ailment.
Cannabidiol (CBD) derived from the hemp plant is found to have beneficial effects CBD interacts with the receptors present in our skin surface, especially CB2 receptors that are associated with the immune system and play a major role in its effective working.
CBD Creams
CBD cream is a type of CBD topical product, and it usually contains butter like shea or cocoa butter, waxes like beeswax, and oils like CBD oil and coconut oil. Keep in mind that cannabidiol is an oil-soluble compound, and combining it with lipid-rich carrier liquid or base increases its bioavailability, and so, it is easily absorbed when rubbed onto the skin.
It is assumed that CBD creams may be a better option than steroid creams or oral antihistamines used for treating the symptoms of eczema. This is because cannabidiol (CBD) has no side effects, especially when used topically. However, you must consult a dermatologist before using it for treating eczema symptoms because it might not be effective for all.
Does CBD Cream Work For Eczema?
The anti-inflammatory effect of cannabidiol (CBD) may be useful for suppressing the inflammation due to eczema flare-up. Also, CBD creams are lipid-rich formulations, and this helps to soothe the skin and thereby reduce itching. Apart from this, the antimicrobial effect of CBD may kill the bacterium Staphylococcus aureus, which causes skin infection in people with eczema. However, further research and studies are required for determining the effectiveness of CBD creams for treating eczema.
More research is conducted to understand how CBD works and to identify its other potential therapeutic effects and let us hope that more positive effects of CBD will be unveiled by these studies.