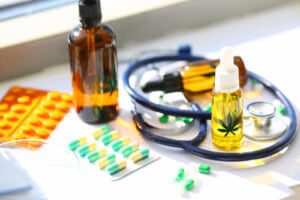 When looking for CBD products, you will find that the type of CBD extracts used in these products can vary greatly. You might come across terms like CBD isolates, whole-plant extracts, full-spectrum, broad-spectrum, etc. Therefore, it is important for you to know about them for determining the ideal option for you. So, through this article, we provide some of the important information you want to know about CBD isolates and whole-plant extracts, which are two forms of CBD extracts that are commonly found in the market. This will give you a comparison of CBD vs hemp extracts so that it will be easy for you to choose a product.
CBD Isolates
CBD isolates is an ideal choice for people who are looking for pure and safe CBD products, as it will be free of all the other compounds present in the hemp plants. This product will contain 99% CBD and no other compounds. It means isolates will be free of THC too. Therefore, you can use this product without worrying about the intoxicating effects caused by THC.
Whole Plant Hemp Extract
Whole plant extract will have all the compounds present in the hemp plant including different cannabinoids and a variety of other plant materials. It is found that there are more than a hundred cannabinoids present in the hemp plant and each of these cannabinoids has its own health benefits. Therefore, you will be able to get the benefits provided by them in addition to that of CBD.
Apart from cannabinoids, the whole-plant extract will also contain other compounds like terpenes, fatty acids, minerals, vitamins, and flavonoids. These compounds also exhibit some pharmaceutical benefits too. Therefore, they can increase the effectiveness of the hemp extract. Hence, whole-plant hemp extracts might give you intense results when compared to CBD isolates.
The problem associated with whole-plant extract is that it will also contain THC, which is responsible for creating euphoric effects. Even though the amount of THC present in the hemp plant is only 0.3%, which is not enough for creating intoxicating effects, it might be detected in some drug tests. Hence, it may not be an ideal choice for people who have to undergo drug tests.
Both CBD isolates and whole-plant hemp extracts have their own properties. When comparing the effects provided by CBD vs hemp extracts, you may find that the whole plant extract is more effective because of the presence of all the compounds present in the hemp plant. But if you are looking for the purest form of CBD, then isolates will be your ideal choice.