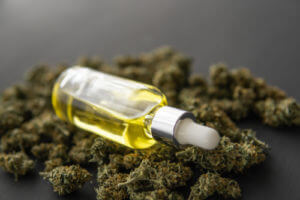 CBD is being used by millions of people around the world for various health reasons. Most people use CBD for alleviating anxiety, stress, pain, seizures, nausea, insomnia, skin problems, etc. Today, CBD is available in a variety of forms, and millions of people around the world are benefited from them.
According to some of the recent studies, CBD is very beneficial for making your sex life better.
Let's take a look at some of the sexual benefits of CBD.
Helps With Erectile Dysfunction
For hundreds of years, ayurvedic practitioners from India have used Cannabis sativa for improving sexual performance and ejaculatory function. CBD is one of the active cannabinoid compounds found in Cannabis sativa. Scientists are still not sure how exactly CBD helps with erectile dysfunction.
Some studies showed that CBD could relax your blood vessels and promote blood flow. This effect of CBD will also be helpful in promoting blood flow to the penis and relieve erectile dysfunction. This will ensure long-lasting sex. However, these are just theories and there are no clinical studies that prove these effects of CBD. Therefore, more specific studies are needed to know how exactly is CBD helpful in alleviating erectile dysfunction.
Improves Lubrication
Adding lubrication is often recommended to people who struggle with dryness that can result in painful sex. The lubricant can significantly reduce the pain during intercourse and improve your sexual performance. These days, CBD manufacturers are making CBD-infused lubricants that help in enhancing sexual pleasure.
For many years, scientists have studied the effects of topical CBD as a treatment option for skin problems. It was found that topical CBD products can provide anti-inflammatory properties, which makes sex more comfortable and better. You should note that CBD-infused lubricants are topical CBD products.
Improve Your Sex Drive
It was found that there are numerous endocannabinoid receptors present in the testicle. Many studies have shown that CBD could interact with endocannabinoid receptors. Some recent studies have shown that using CBD infrequently can help in boosting the sex drive of both men and women.
Anxiety is found to be one of the main reasons for low sex drive in both men and women. Many studies have proved the ability of CBD to calm you down and alleviate your stress and anxiety. This will help in improving your sex drive and you will be able to enjoy sex even more.