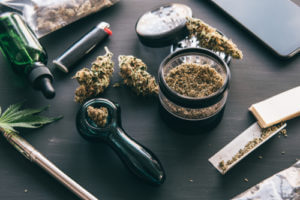 Discomforts due to pain from medical conditions affect more people than cancer, heart diseases, and diabetes. Besides, surveys show that it affects the daily lives of people due to the disability it brings along. Often, this is managed with the help of pharmaceutical painkillers. But they are not preferred by many people because of the adverse side effects of long-term usage. cannabidiol (CBD) derived from the hemp plant is found to be an effective alternative to pharmaceutical painkillers. Read on to know more about how CBD is useful for pain management.
CBD Pain Relief
Cannabidiol products like oils and topical products are gaining popularity as an effective alternative for alleviating pain. This is because of CBD's analgesic effect which it achieves in several ways. It stimulates the endocannabinoid system (ECS), which is a network of a chemical messenger signaling system that regulates homeostasis. Also, studies have shown that CBD reduces pain by influencing the behavior of TRPV1 receptors that control functions like body temperature, pain perception, and inflammation.
Research has shown that cannabidiol (CBD) inhibits the increase in glutamate levels in the central nervous system. Glutamate is a neurotransmitter that increases pain sensation and its transmission. Apart from this, CBD also increases anandamide levels in the brain. This neurotransmitter is known as the bliss molecule, i.e., it induces happiness and a sense of wellbeing. Cannabidiol achieves this by inhibiting fatty acid amide hydrolase (FAH), which is an enzyme that metabolizes anandamide.
Apart from reducing pain, consuming cannabidiol products like CBD oil helps to fix the deficiencies of the ECS and restore homeostasis. Also, it is useful in providing sound sleep, especially for those suffering from chronic pain. Moreover, CBD oil is also a good dietary supplement because it is rich in nutrients like vitamins, minerals, omega-3 and omega-6 fatty acids, and antioxidants.
Studies On CBD Pain Relief
Since the legalization of hemp cultivation and products derived from it like CBD oil, more research is conducted to better understand the therapeutic effects of cannabidiol (CBD). It has been found that this cannabinoid is particularly effective for treating chronic pain due to neuropathy and multiple sclerosis. In the latter case, a combination of CBD and THC in the ratio of 1:1 is used. Also, a study has shown that cannabidiol is useful for alleviating severe neuropathic pain due to chemotherapy. You must also know that in most cases, its analgesic effect is augmented by its anti-inflammatory effect. So, it is also useful for managing inflammation along with pain.
These are the important points that you must know about the uses of cannabidiol (CBD) for pain management.